Corporate & Special events
---
We entertain. You name it we've done it.

Fairs and Festivals
---
Lumberjack shows, and loggersports competitions.
A lumberjack show like no other that has wowed crowds all over the world.
Excitement, animation, energy, action and humour!
This show has the lot and will entertain crowds of all ages.No event is too big or too small. This is a flexible show that can cater for all scale of events and budgets.An indoor or outdoor event can be designed to fit your venue needs.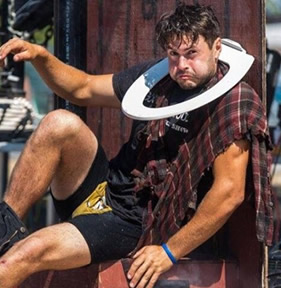 Lumberjack Theater
From animation, to adrenaline filled action, and special effects, our performance has been created to keep your crowds on the edge of their seats.
Your guests will experience a fresh new look on lumberjack entertainment. These crack up lumberjacks are there to make sure your crowds will clap, laugh and cheer throughout the entire show. From aerial stunt acts, to an exploding out house, and monster chainsaws, there is something in this show for everyone.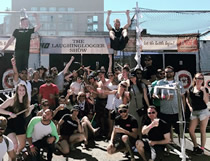 Mix It Up A Little!
We have created numerous fun and interactive entertainment services that will give you the choices you need to create the best possible event for your guests. We can help you build the ultimate show package.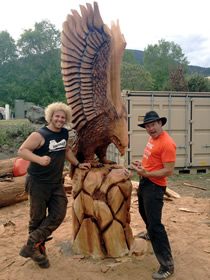 Nothing Too Big Or Small...
Depending on time, space and budgets we can create the ultimate lumberjack experience by building you the perfect package of our entertainment services. All of our entertainment services have been designed to adapt to constantly changing environments. Indoor, outdoor, main arena, rain, hail, shine the show will go on.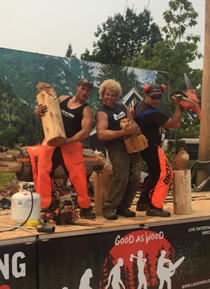 The A Team
With our combined experience in the arts, theatre, entertainment and Loggersports, this team has been pleasing events around the world for over 15 years. We understand the necessity for events to manage budgets, space and schedules while trying to get the best bang for their buck. It is our mission to ensure all of our clients get the best possible service not only at show time but through out the year. We know how hard you work to create an event, we make sure we work just as hard to help you make it a success.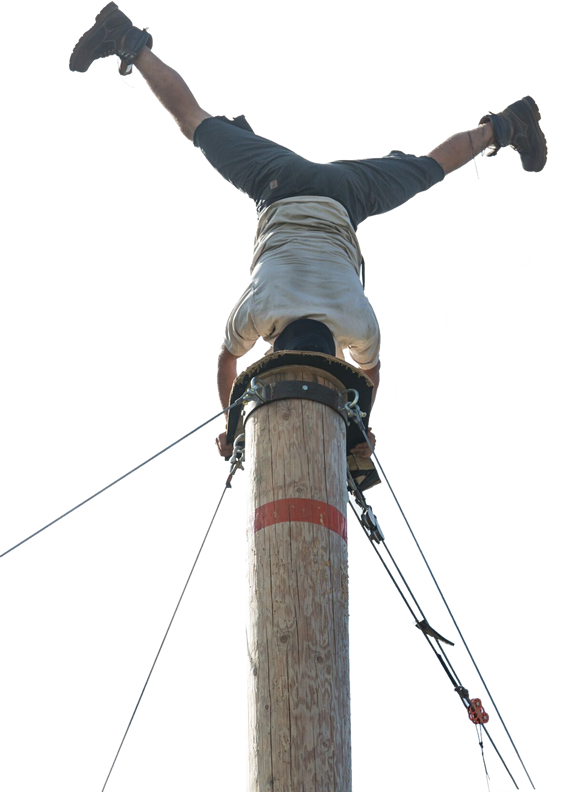 Book Your Next Event With Laughing Loggers
Pick a program that best fits your schedule and goals